Aerotenna offers innovative and complete autonomous solutions for active sensing and obstacle collision avoidance for UAVs.

Download the Aerotenna Technology Whitepaper to discover our technology fundamentals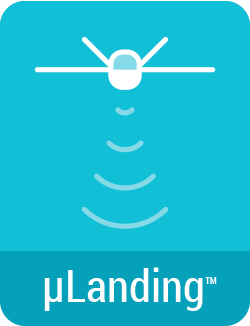 μLanding™ – Compact Altimeter
The μLanding is a compact microwave altimeter based on Aerotenna's miniaturized radar technology. μLanding is especially engineered for low profile and low power consumption in UAV applications. It is easy to integrate with flight controllers for autonomous takeoffs and landings.
Features:
High precision and wide sensing range
Miniaturized, compact, lightweight, and low power consumption design
Consistent performance in all-weather conditions
Easy integration with any airframe
Reliable assistant for autonomous takeoff and landing

Download Aerotenna uLanding Lite Datasheet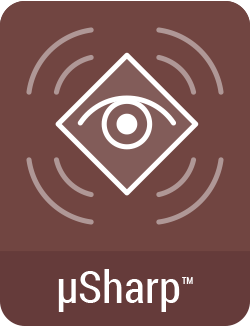 μSharp Patch Sense and Avoid Radar
The μSharp Patch Collision Avoidance Radar offers the best flexibility for customers looking for the optimal collision avoidance solution for your applications. You may decide on a single patch and rely on the all weather proof high performance sensing from Aerotenna for your UAVs' safe flight. Or you may choose to arrange multiple patches on your UAVs to cover the various directions that are critical for your applications.
Features:
Higher payload with compact and lightweight design
Longer flight time with ultra low power consumption
High performance target detection and advanced algorithms

Aerotenna uSharp patch Datasheet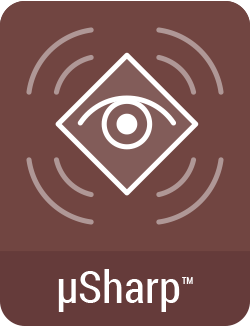 μSharp – 360° Sense-and-Avoid Radar
The μSharp360o is the first UAV radar system and offers 360 degree collision avoidance sensing. It scans 360 degrees without blind spots, locating targets on the horizon for reliable and quick reactions to change flight course. It's ideal for applications that require high resolution in-flight sensing and collision avoidance for walls, buildings, tree branches and others in outdoor environment.
Features:
Miniaturized, compact, and lightweight design with low-power-consumption
360-degree electronic scan without blind spots
Advanced target detection and recognition algorithms

Aerotenna uSharp 360 Datasheet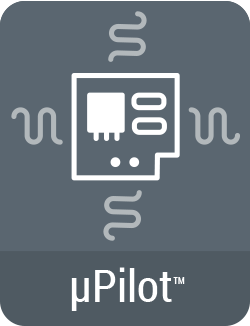 μPilot – Active-Sensing Autopilot
The μPilot is our "Active Sensing Autopilot" platform integrated with Aerotenna's μSharp Sensor. A system-on-chip processor, composed of an FPGA and a dual-core ARM processor, conducts radar signal and autonomous flight control processing. The μPilot active sensing autopilot platform can equip both multi-rotatory and fixed-wing airframes. Its flexible I/O-interface is compatible with any Aerotenna or third-party sensor.
Features:
System-on-chip design with radar processor and flight controller
Miniaturized, compact, lightweight design with low power consumption
Autonomous collision-avoidance algorithm
Flexible configuration on either multi-rotatory or fix-wing airframes
Extra sensor integration and data fusion capability
MATLAB/Simulink interface for advanced algorithms implementation
OcPoC Zynq Mini Datasheet


μSensing – UAV-borne microwave imager
The μSensing is our customizable synthetic aperture radar (SAR). The miniaturized antennas, RF sections, and digital systems of μSensing products can perform surface mapping or subsurface surveying tasks in all-weather conditions. Each customized μSensing system is equipped with Aerotenna's real-time SAR processor to generate on-flight images before post-processing.
Features:
X – Ka band flexible frequency and bandwidth configuration
Miniaturized, compact, lightweight, and low-power consumption design
On-flight real-time synthetic aperture imaging processor
Easy integration and installation on UAVs
High precision GPS-tagged data logging